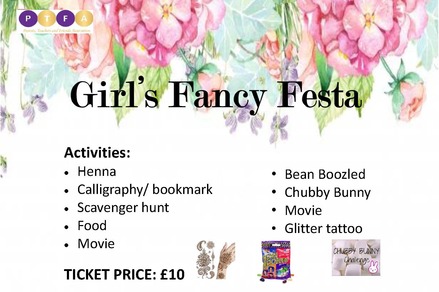 24-11-2019
The PTFA, working with BHA year 8 pupils are hosting a 'Girl's Fancy Festa' evening for Secondary pupils and mums!

The evening will offer an array of activities including calligraphy, a scavenger hunt and henna.

Pupils and mum's are all invited to come and support our school on Thursday 28th November 6-9pm. Tickets are available to purchase from the school office.

Below is the leaflet for more details....
19-11-2019
You are cordially invited to Barnet Hill Academy's Annual Qur'aan Assembly.

Wednesday 4th December 2019 | 1:30pm - 3:15pm (Assembly) | 3:15pm - 5:30pm (International Food Celebration)

All Primary School classes will be performing events from 'The life of the Prophet Muhammad (s.a.w.)'

After the performances we request you to head towards the Hill Cafe where we have arranged a International Food Celebration as part of our fundraising activities in aid of our ICT equipment fund.

Family & Friends are welcome!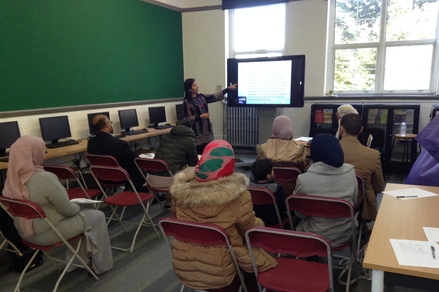 11-11-2019
The EYFS Team at Barnet Hill organised a workshop on 11/11/19 for EYFS parents; this was delivered by Ms Farzana (Nursery Lead) and Ms Salima (EYFS Practitioner). The topics covered were the EYFS Curriculum, seven areas of learning, how we teach phonics and numeracy in early years and, how parents can support their children at home. We showed parents how to access Target Tracker and how to view their child's progress using Target Tracker. We were delighted with the feedback; 80% of parents strongly agreed that the presentation was effective whilst 70% of parents strongly agreed that the content was well organised…..we look forward to following up on this by organising further opportunities for our supportive and encouraging EYFS parents – Thank You!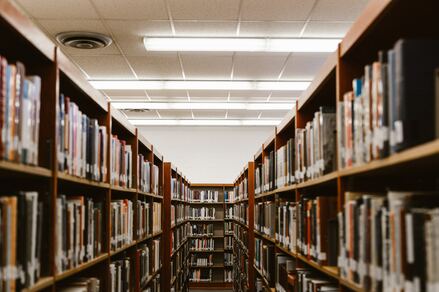 29-10-2019
As part of BHA's endorsement of reading , Secondary pupils will be visiting the local library to promote an enjoyment of reading as a means of enhancing knowledge, perspective and creativity.

Please support us by encouraging your child to read.